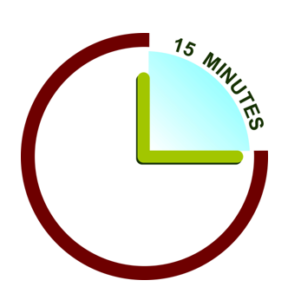 Time is precious to families and just 15 minutes can seem like a lot of time with everything they need to get done in a day. But what if they knew that reading aloud to their child for just 15 minutes a day could be the single greatest contribution to their child's school success? How can you support them to make time for reading? What opportunities do you have for reading aloud to children?
Reading aloud to a child for 15 minutes every day from the time they are born is the single most important thing parents can do to help children prepare for reading and learning.  Reading aloud 15 minutes every day for 5 years adds up quickly!  Over the course of 5 years, the 27,575 minutes or 456.25 hours spent reading, makes a tremendous difference in children's lives.   Here are just a few of the benefits of reading aloud to children that you will want to share with families: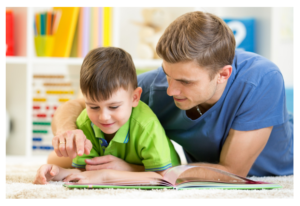 It helps children develop robust vocabularies – the number of words that children know at the time of their entrance to kindergarten is a key predictor of future success.
It instills a love of reading – when parents show children that reading is important, they will be more likely to love reading, too!
It helps children gain new knowledge – books are not only a pleasure to read, but they are very informative.
It helps children build broad literacy skills – phonics, print awareness, and comprehension are just a few of the critical skills built when listening to stories.
It helps children's brains grow – reading aloud is especially important for children birth to age 3, when their brains are rapidly developing.
It establishes safe and secure bonds between children and caregivers – what's better than cuddling up with your child and a good book?
Encourage parents to celebrate "Read Aloud Month" with Read Aloud 15 Minutes, a non-profit organization that is working to make reading aloud every day for at least 15 minutes the new standard in child care. At readaloud.org there are tons of great resources that you will want to share with families or use in your classroom. They have a reading calendar you can use to check off the days you read aloud for a month, or read aloud trackers for each season that encourage you to keep track of your reading over the entire spring!  If you're looking for new books to share with them or explore with children, check out the book selections webpage. Don't forget to visit the Early Language and Literacy topic of interest page for other resources to support your work!
Happy Reading!